Let's Get Wrapped Up. 
Autumns here and its time to layer up! Autumn has to be my favourite season. It's the best season for dressing. Dust off your boots, bring out your scarves, and layer on the demim
Wear heavier fabrics that have been lying in wait in the wardrobe and dreses with sleeves. What's more it's not quite cold enough to cover it all up in a big think coat, so be bold in your Autumn style.  
Belts and scarves make any outfit really stand out. Think about print and texture and adding diffrent layers.
Let's start with a vintage boho dress. Like this 70's Floral Folk Dress below. Think florals, spots, checks. Mid lengh is perfect, 70's 80's or even 90's.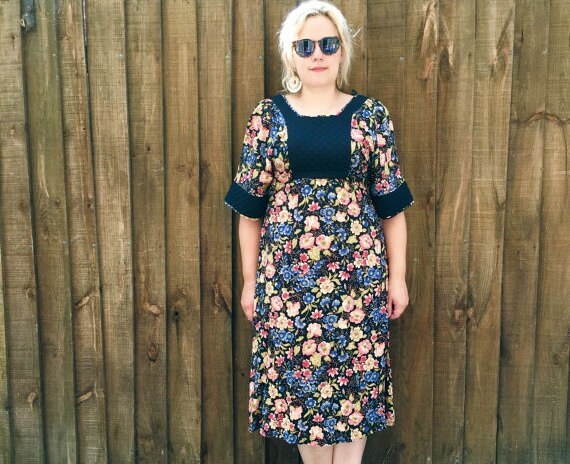 Add some unique accessories. Don't worry about clashing colours and prints! This vintage scarf is a deep bottle green with bright pink roses with long fringe tassles. Perfect for wrapping around dresses and jackets.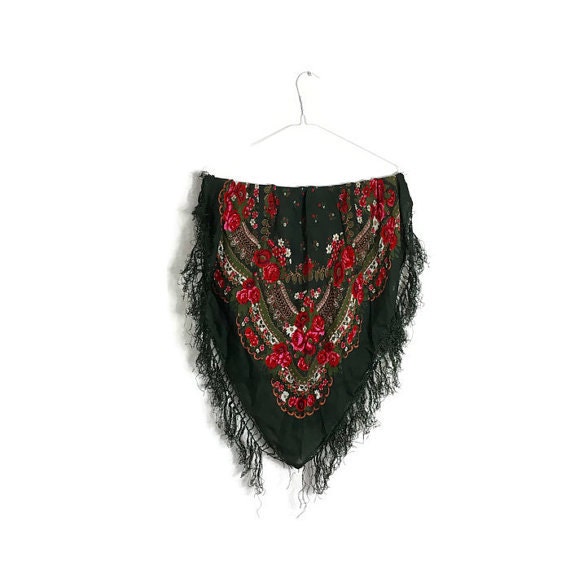 Blue suede boho belt with rope and silver cirlces would look great over checks or plain dresses.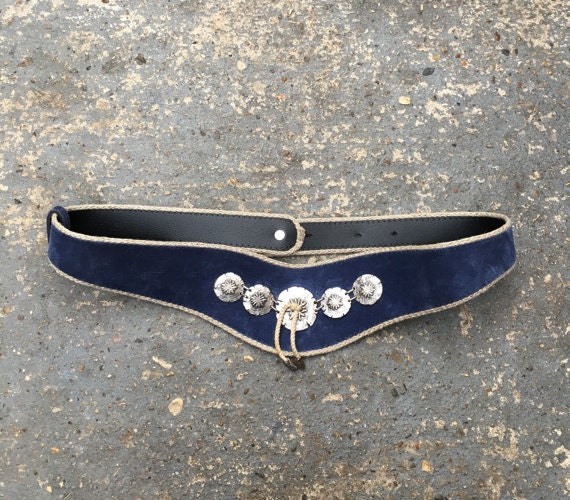 Then add a vintage knitted cardigan. over the top. Chunky, oversized and hand knitted? Yes please.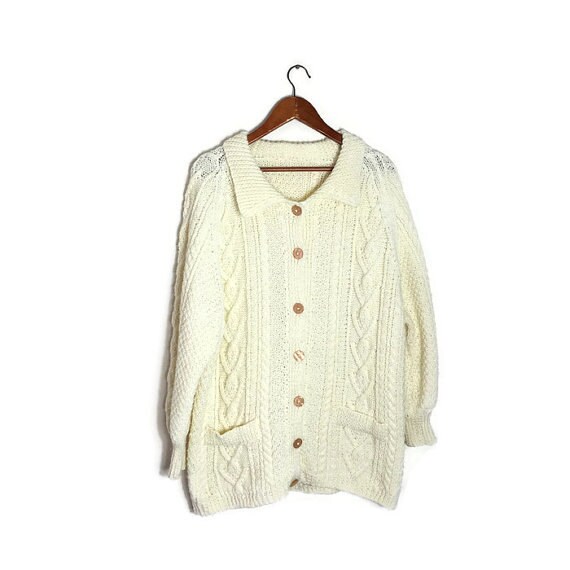 No outfit in my opinion is complete with out a vitnage handbag. I've choosen this chestnut 80's leather shoulder bag. to compete the look.  Why not see what outffits you can come up with too using something vintage.